Once upon a time Binocle...
Once upon a time, Samuel went on vacation to Sicily and lost his designer sunglasses. 🤯
Bought 6 months earlier from his childhood optician friend Philippe, he decided to find a new pair of cheap sunglasses at a local market. 🤷🏻‍♂️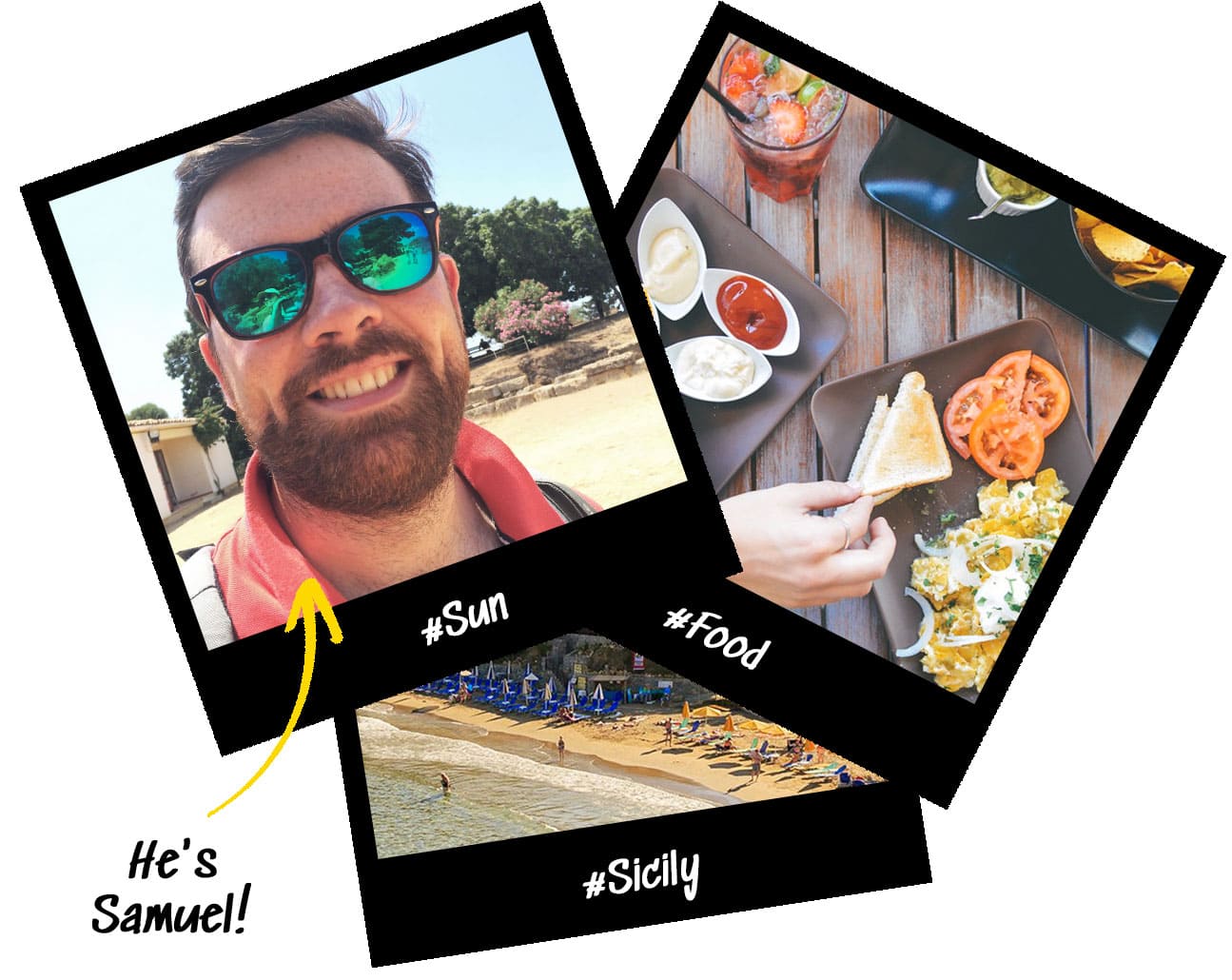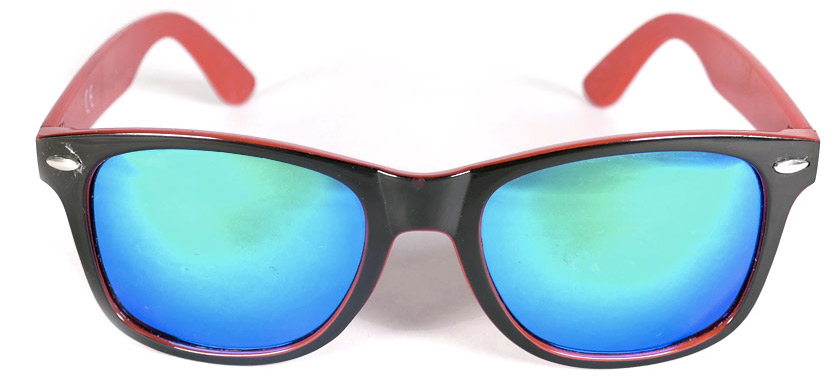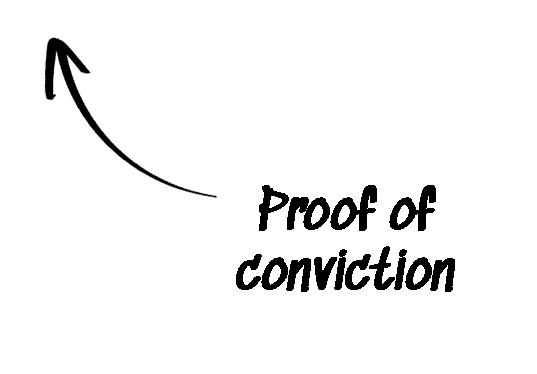 He went for a walk and suddenly came across a stand of very colourful sunglasses with mirror lenses. He didn't expect great quality, but if he was going to buy new glasses, he might as well get kicked out of the colour!  🌈
An entrepreneur at heart, an idea began to pop into his head: Why not create a brand of sunglasses that is fun, high quality and above all accessible? (OK, he was still a bit grumpy about losing his 180€ pair!)
On his return to France, he makes a lot of people around him envious. Mirror glasses were not yet popular in France, either too expensive or nobody had dared to buy them! 😎
Between us, we can say that he was either the trendsetter or the most eccentric guy! (Well ok, maybe I'm getting a bit carried away 😅).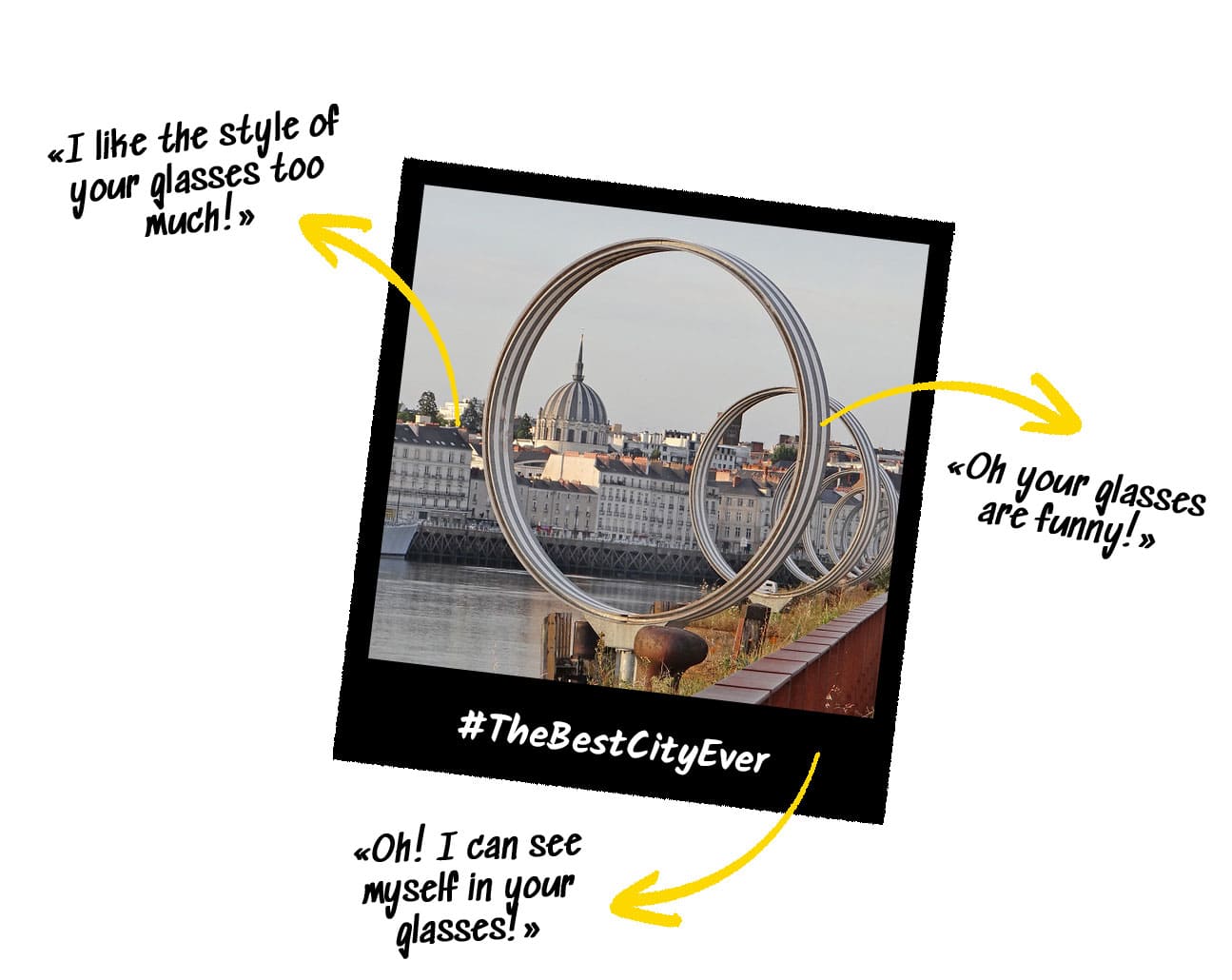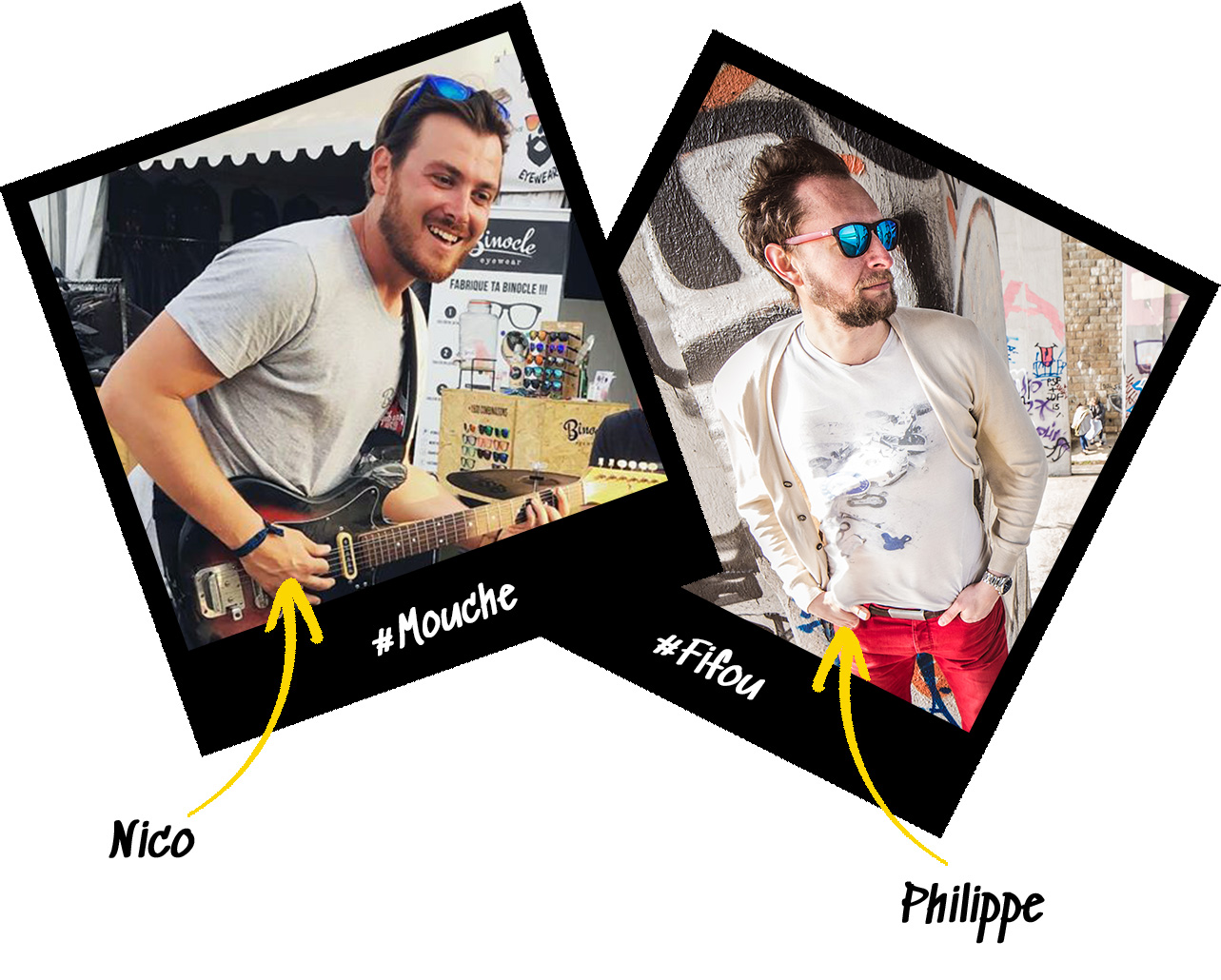 Remember his famous idea in Sicily? Well, it was really starting to occupy all his thoughts. He soon realized that by creating this brand, he would meet a common need, because everyone has already lost expensive glasses stupidly. 
He talked about his project to Philippe (You know, the optician friend! 🤓): "I would like to sell pretty, cheap and above all quality sunglasses online. Do you think there's a way to do something about it? »
A little sceptical at first, he was quickly convinced by Samuel. 🤨
And then came Nico, the sales and communication man of the band... Yes, he quickly joined Samuel and Philippe to create the brand, the e-commerce website and especially the whole universe around it.
We still haven't talked about Binocle? Why is the brand called Binocle after all? Obviously because they are glasses, yes for sure, but not that !
Have you noticed that when you put the B horizontally, it looks strangely like a pair of glasses? So Samuel wanted to find a mark starting with that letter. Looking for synonyms for the word glasses, he found...binocle! It immediately became obvious.😎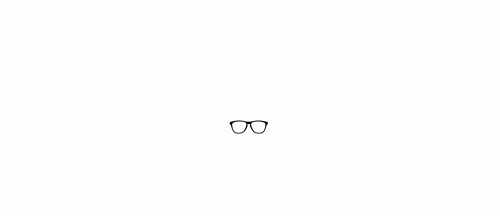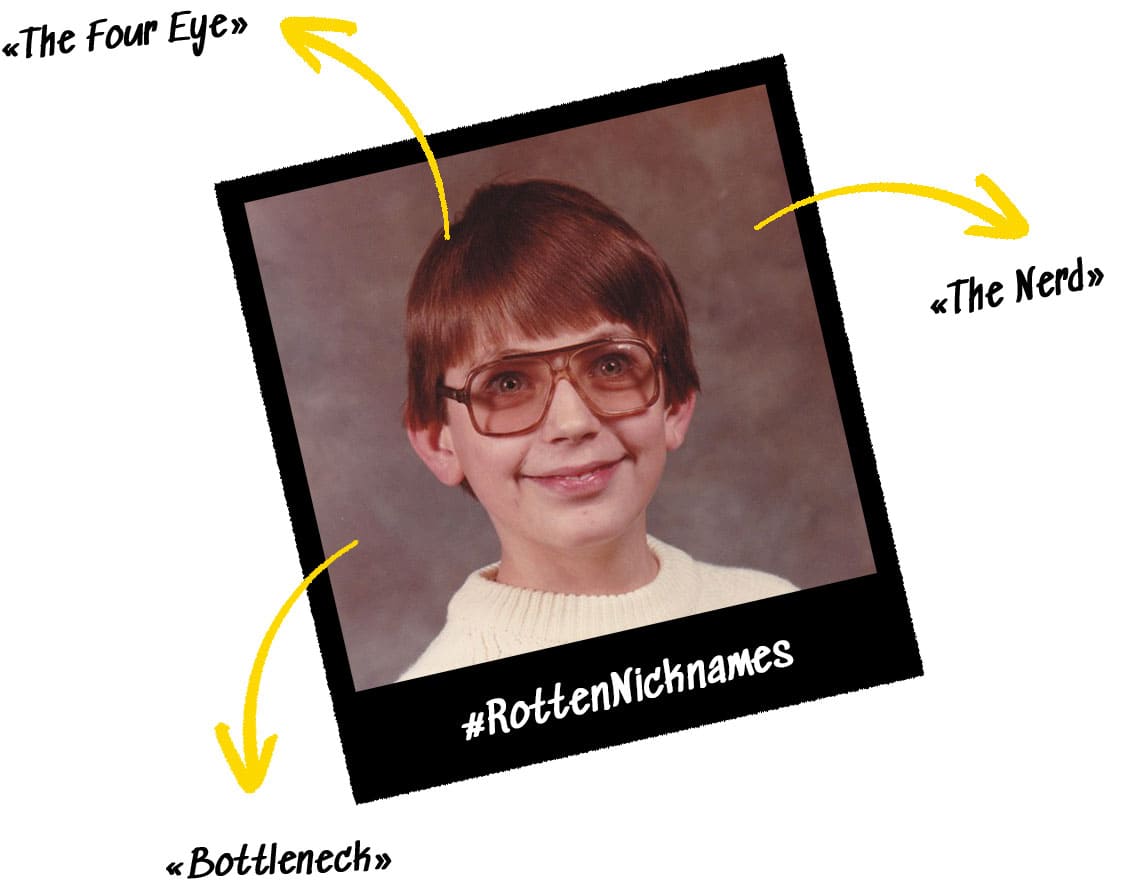 Binocle? Yes, but is it often used pejoratively? 
It is well known that everyone has known a child in his class who wore glasses who had the right to very derogatory nicknames.
Giving this name to our brand allows us to make a little dedication to all these nerd children! 🤘🏻 
We have decided to give this word a new meaning and to make everyone understand that wearing glasses is very cool!
Well, what if I say red hair, purple square glasses and rabbit teeth? Chuckie in the Rugrats, of course!  We have a big fan in our team (Samuel...not to mention a name).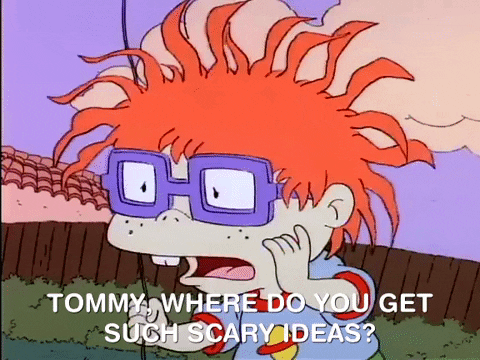 No more seriously, for us, the word binocle is above all the simplest and most fun way to call glasses. That's good because these are also our brand values!
The conquest of the

Binoclards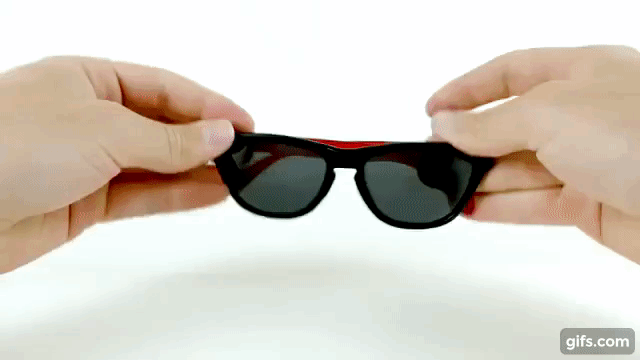 So after coming up with a great idea and a brand name that makes an impression, we had to design a product that lived up to expectations. 
The first challenge was to propose a popular and unisex model to conquer the hearts of the first Binoclards. The Binocle Original then made its appearance, an unbreakable bezel. 💪🏼 
With more than 1500 color combinations to date, it is the starting point of this great adventure.
Later on we developed new ultra trendy models to fit every style. They are suitable for all types of faces and are offered only with polarized lenses for maximum comfort.  This collection is called the Urban !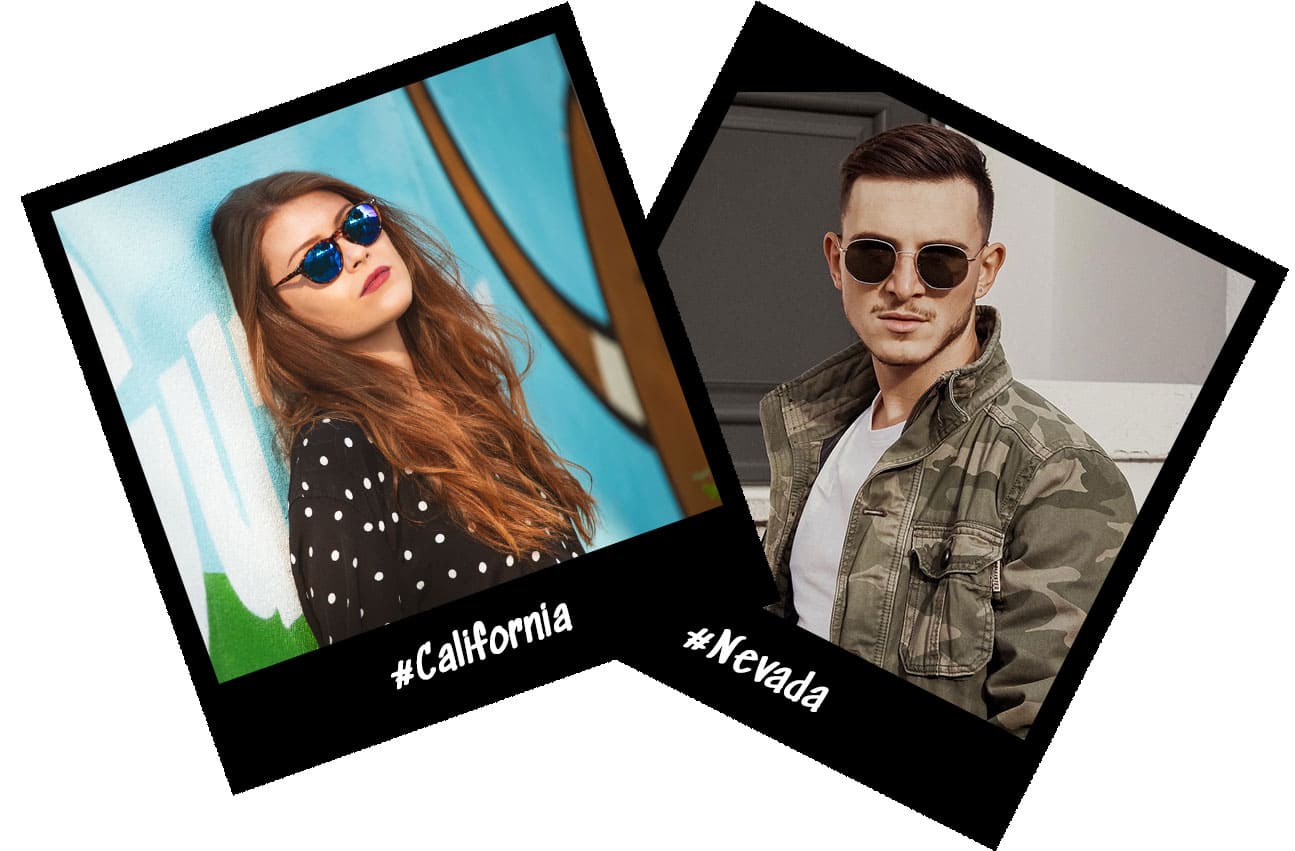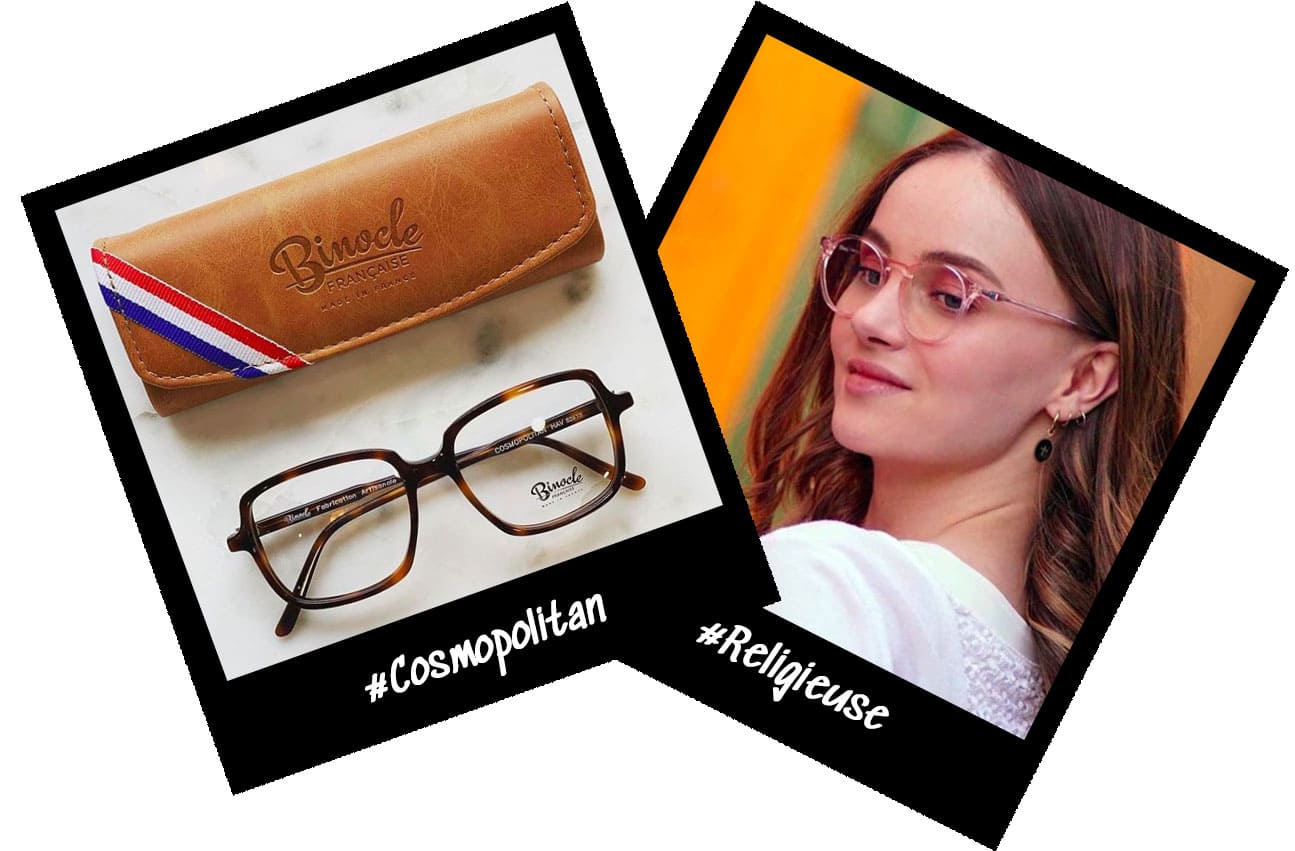 Lovers of French gastronomy, we have also developed a range of Made in France eyewear: Binocle Française. These glasses are named after traditional dishes. You can meet the Tête de Veau (Calf's head) or the Berlingot (Are we from Nantes or are we not from Nantes?!). 
At the end of 2019, we have been working on a range of eyewear, the Binocle Eyewear Optic collection. Coming from space, these glasses are named after real stars. We find for example, the Ankaa or the Alhéna. (Yeah, we like A names!).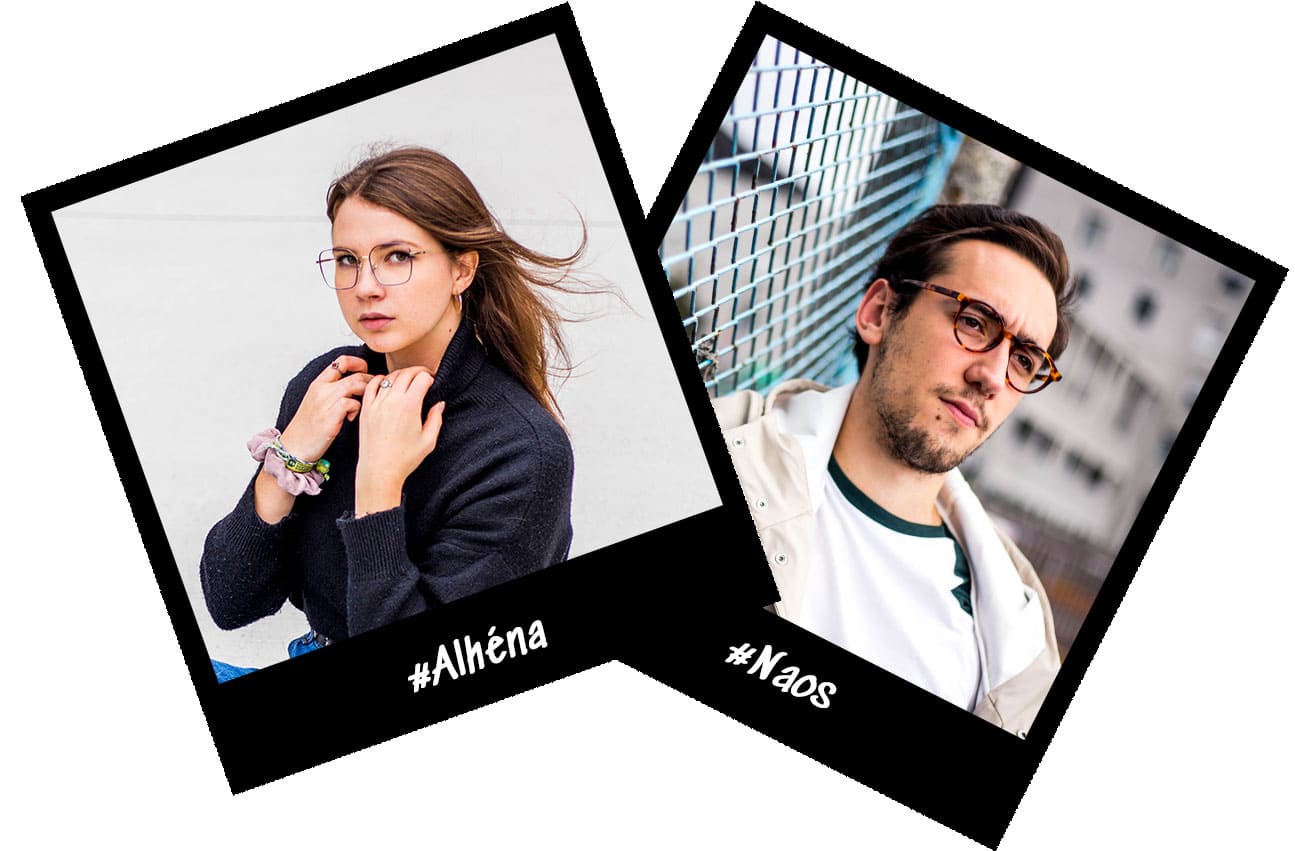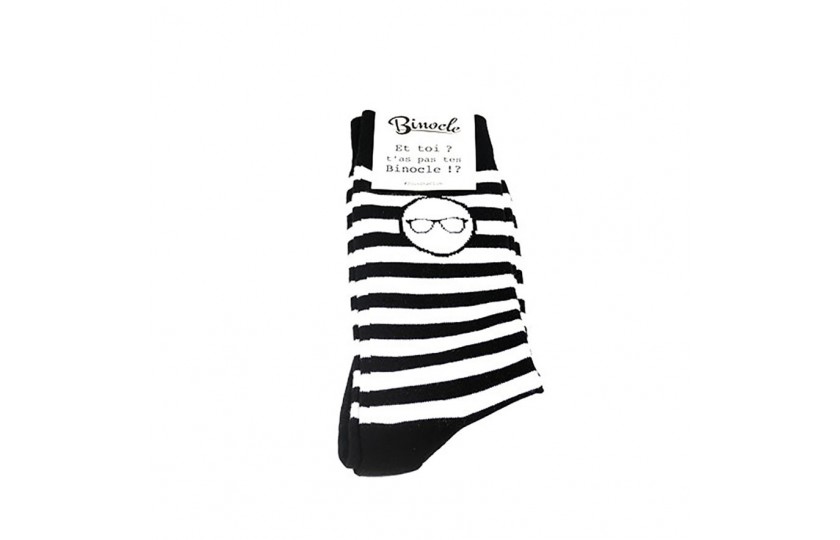 This year was a big one for us at Binocle, because it's when our passion for socks was born! We launched our first Binocle socks to replace our business cards (Nice, isn't it? 🤪).
After surveying our dear Binoclards, we decided to create a collection of watches with interchangeable bracelets! You can choose the color of the case, back and bracelet for a unique watch around your wrist. It's called BNCL for Binocle without the vowels!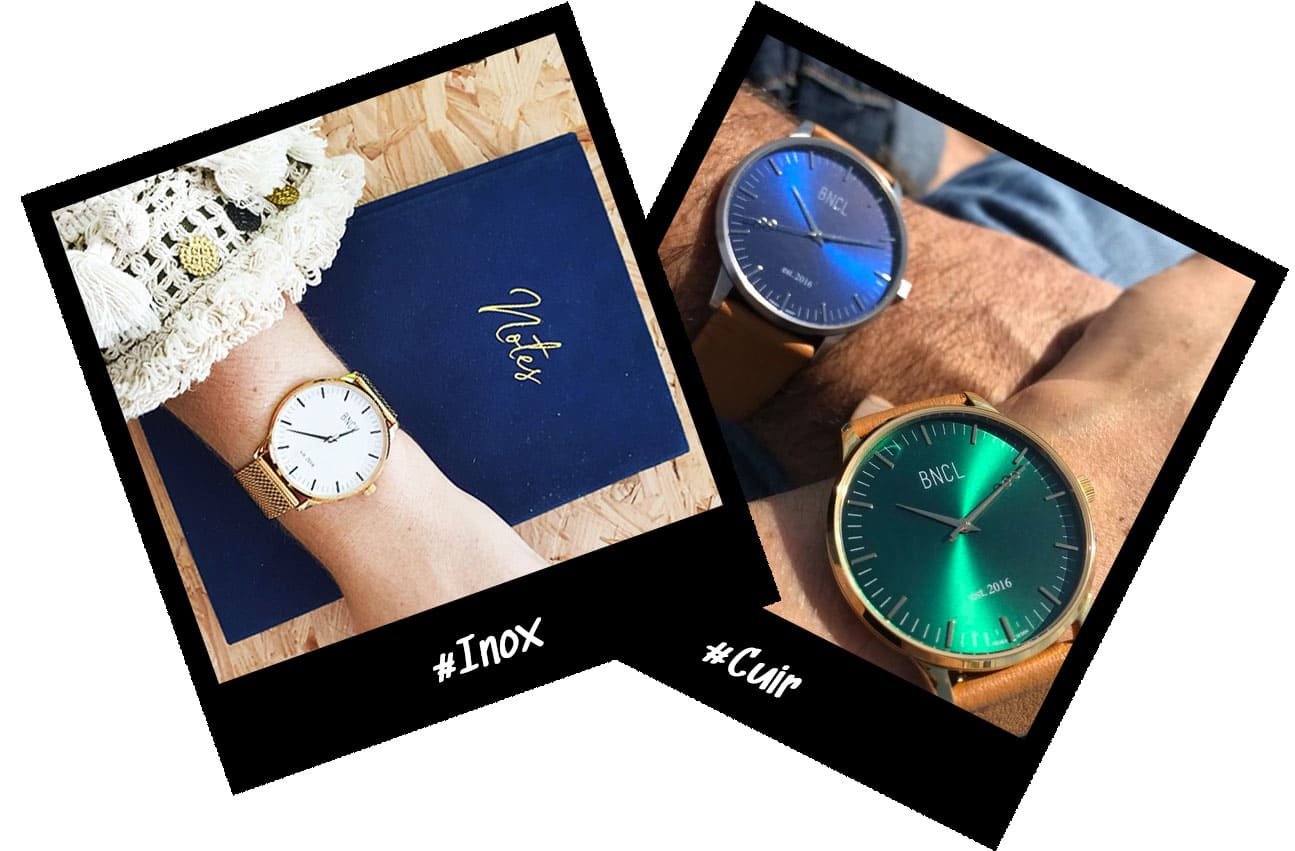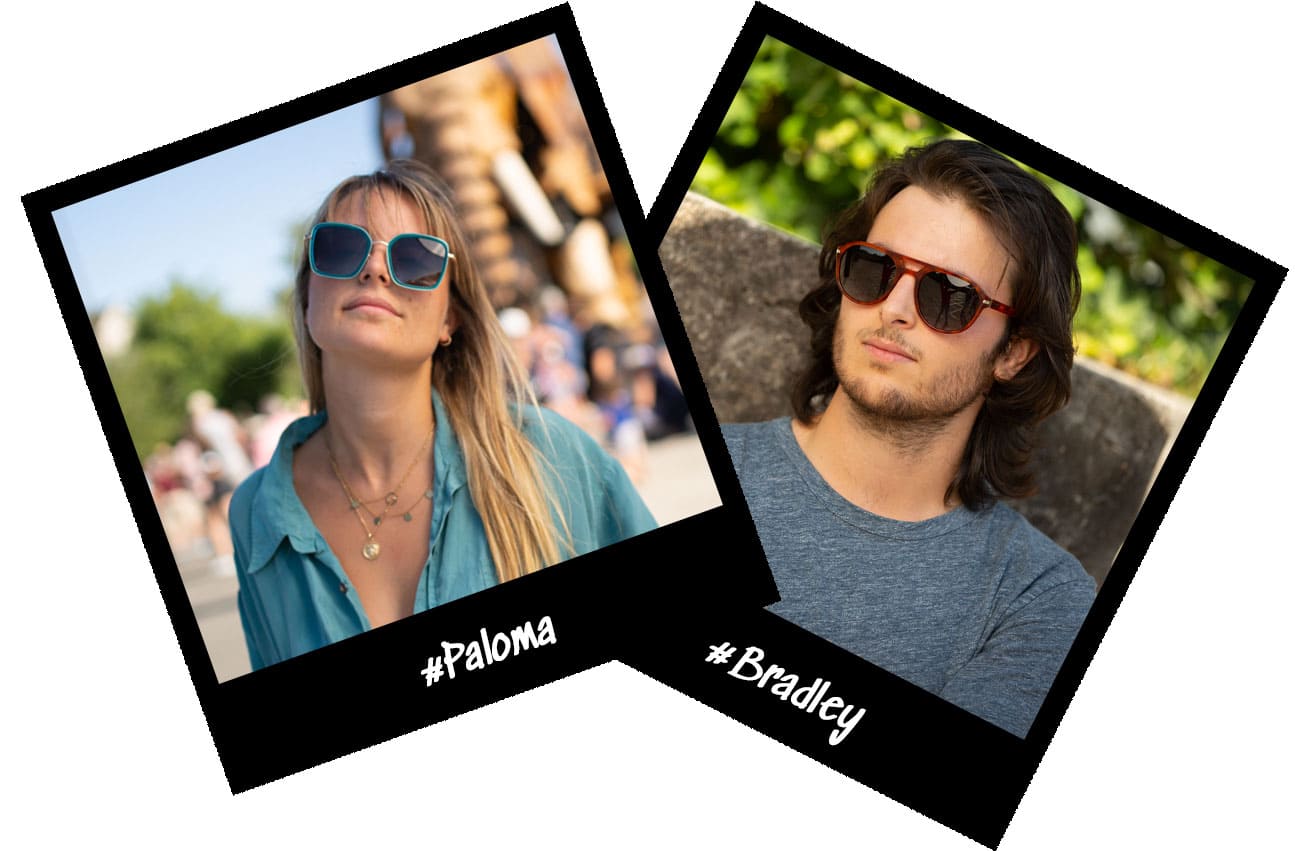 That year, we wanted to go even further! We wanted to move upmarket and offer products with an extra perceived value. The Iconic range was born, with 3 models named after iconic personalities. We switched to CR39 lenses for superior vision quality.
This year sees the arrival of eco-responsible eyewear. These are made from either recycled acetate or eco-acetate.🌱 
These ranges were born with the aim of offering products with a lower ecological impact in line with our brand values.
By the way, you know that 2021 is also when we finally put down our brand values!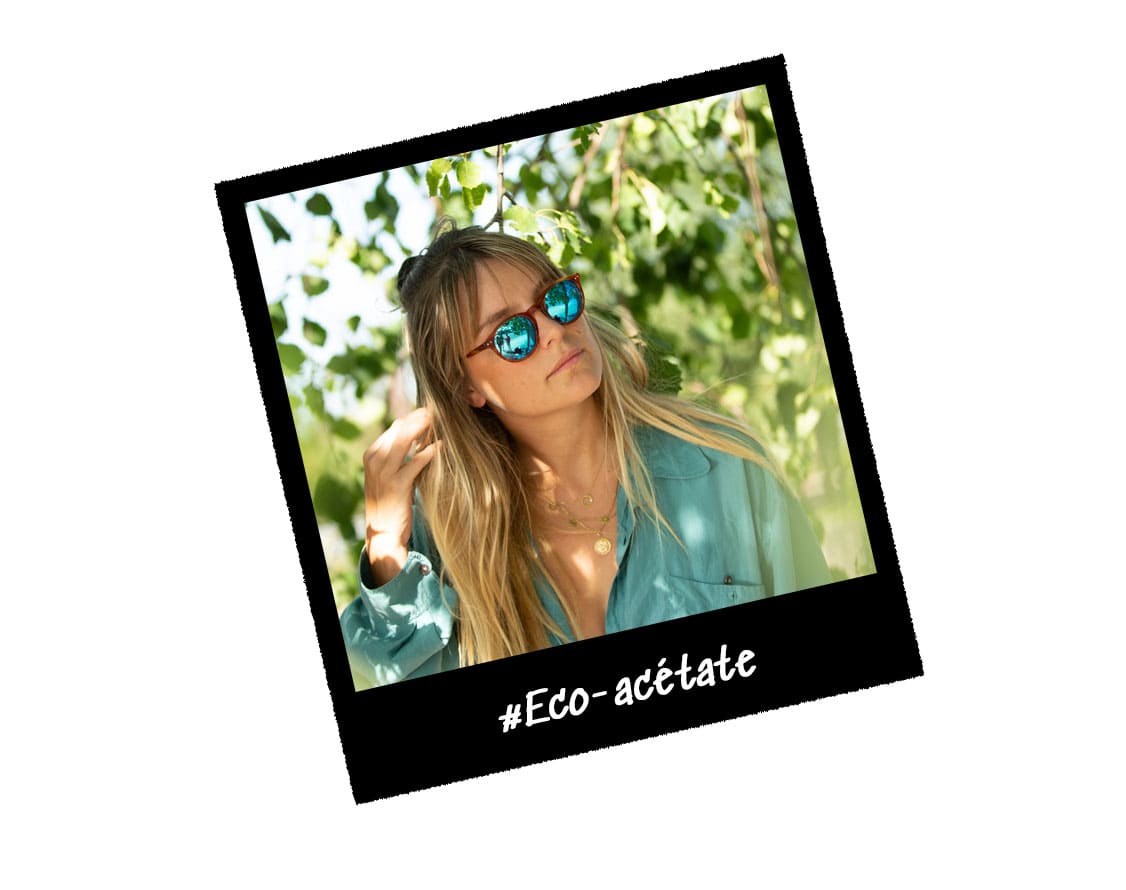 Fun - Responsability - Reactivity
Always with the aim of reducing our impact on the environment. We have created carbon sinks by replanting trees in forests in Brittany to the tune of the number of glasses sold per year. This was made possible thanks to Ecotree !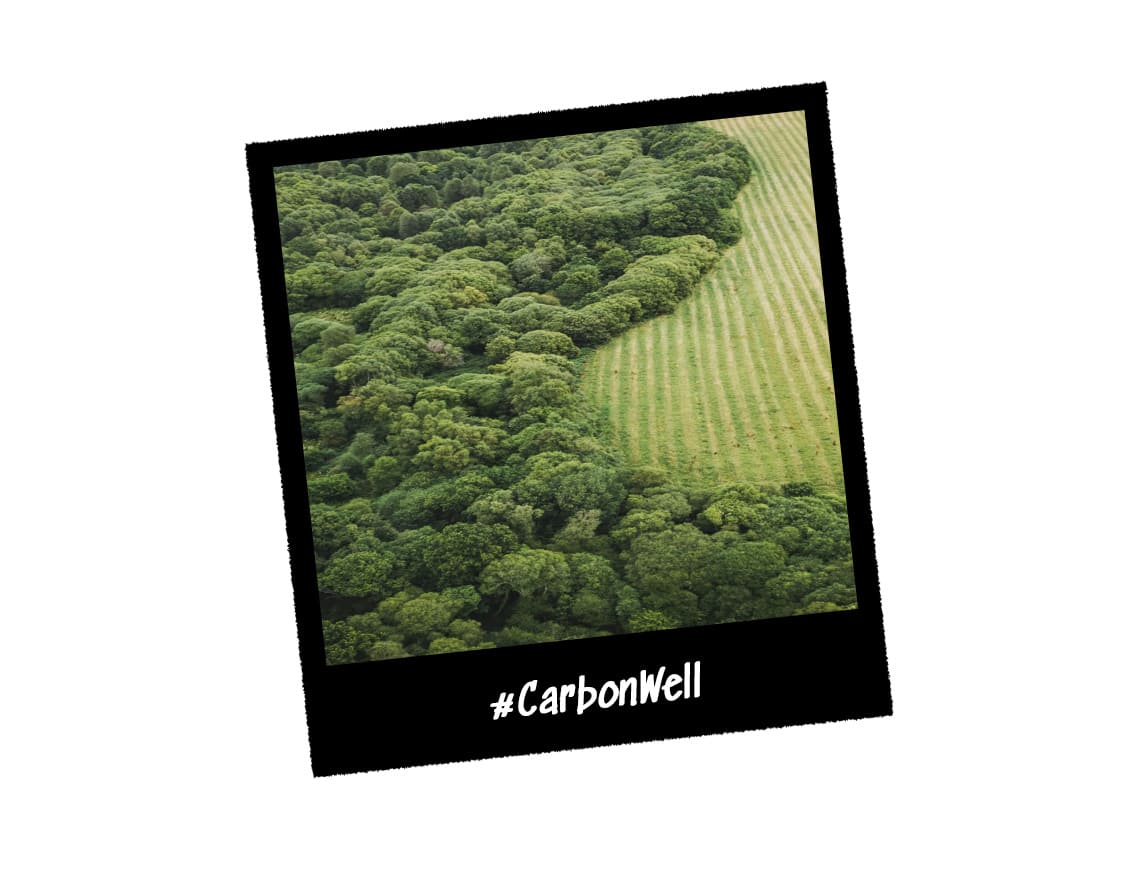 In 2022, we also surpassed 1000 dealers,a symbolic figure for us (Not bad, eh? 😏).

Did you know? Binocle is present all over France and in a few countries. These are mainly optical stores or concept stores.
This year, we evolved our graphic charter with the arrival of our paterne. It's made up of several symbols that represent all our worlds 🤪: the B in Binocle, surfing, motorcycling, riding and rock.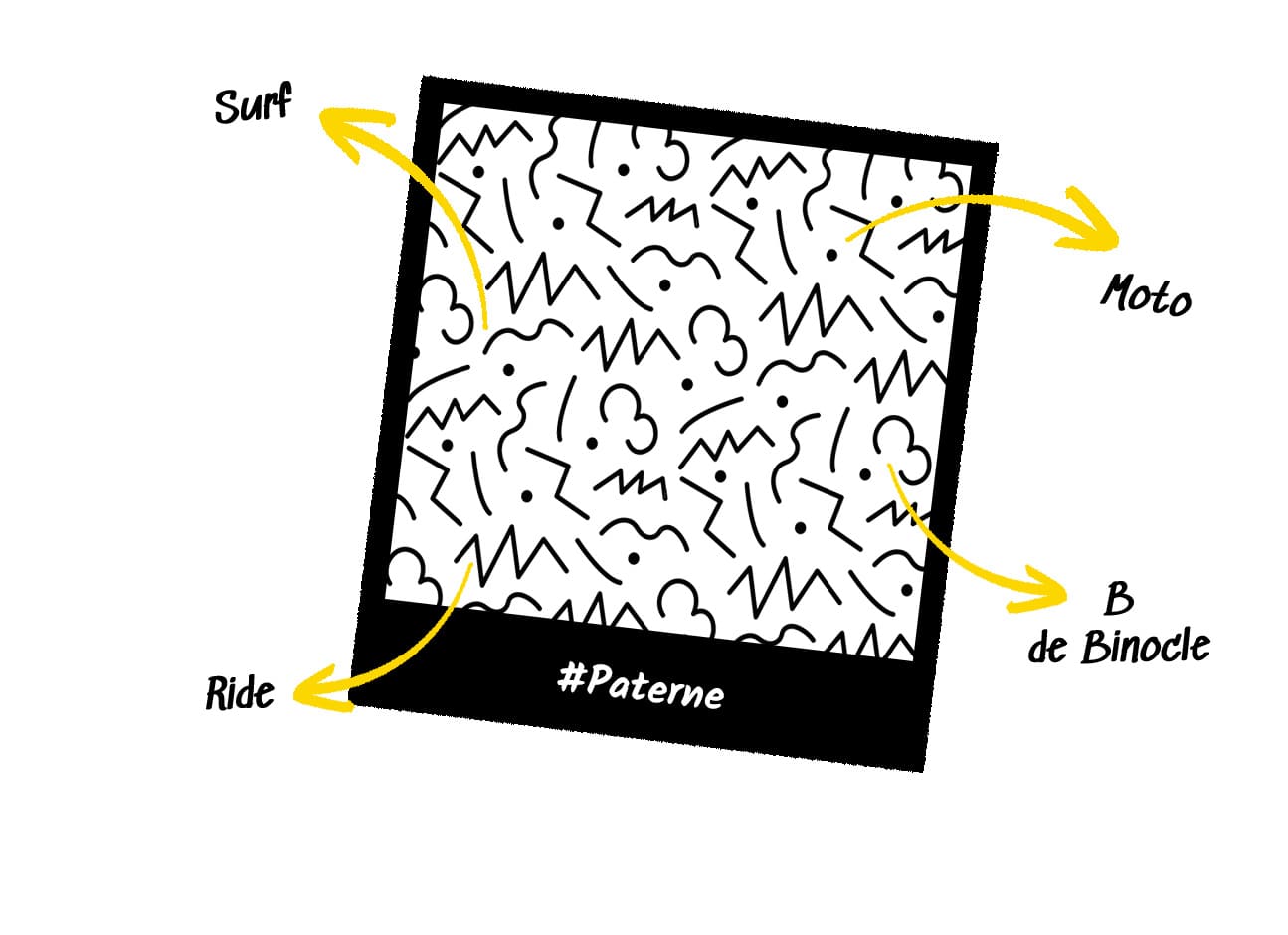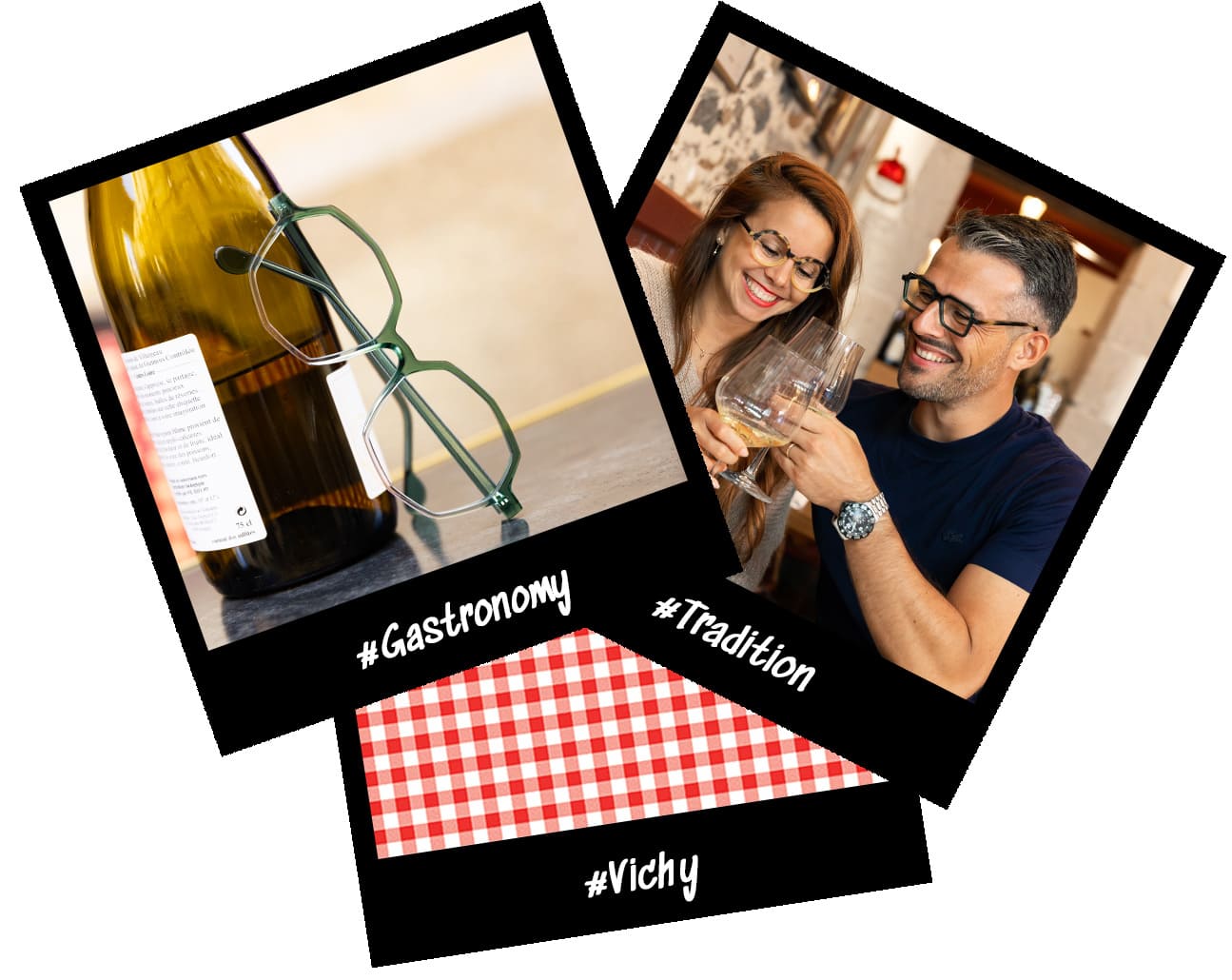 2023 was an important year for us, especially for our Made in France brand. Binocle Française was shelved to make way for its new name Bonne Franquette.


The aim was to dissociate our 2 brands, Binocle Eyewear and Binocle Française, which are often confused!
We reworked all the brand's marketing, emphasizing the greed and generosity of the models.