Guaranteed delivery before Christmas until 18/12
Your shopping cart is empty.
Login
Movember keyring 🥸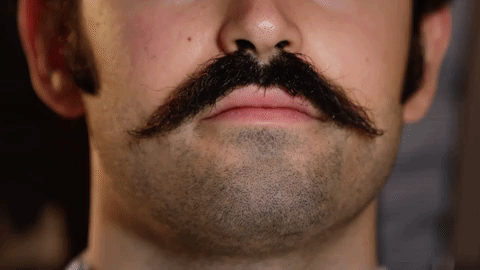 Movember is a charity focused on men's mental health, suicide prevention and raising awareness of prostate and testicular cancer. Its main aim is to raise funds to support research into men's diseases. The aim is to encourage men to talk about their health more often and without taboos!
During the month of November, Movember is inviting you to take part in the challenge to grow a moustache. The aim of this initiative is to raise public awareness and support for all men affected by the many problems associated with moustache growth.
Key points to know:
57,000 men are affected by prostate cancer every year
2,300 new cases of testicular cancer diagnosed
Prostate cancer is the most common cancer in men
Every year, around 510,000 men commit suicide worldwide
Movember at
Binocle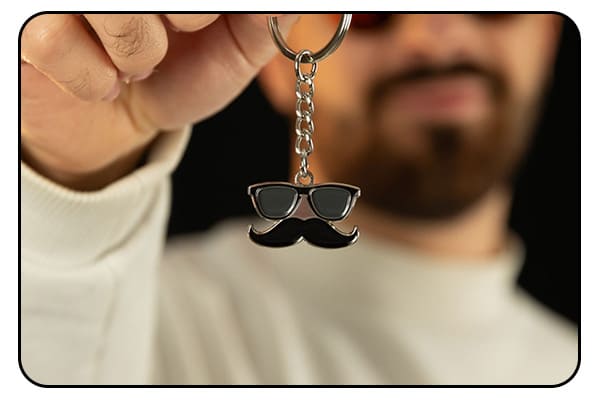 What could be better than a Movember key ring to complete your Binocle look? Yes, sir, this key ring with that lovely moustache is designed for you, discreet and above all very original. Now you can get your hands on this superb Movember key ring, and guess what? You can decide how much you want to donate, from €2 to €20. Please note that all donations will go directly to the Movember organisation!
Basically, you get a stylish key ring, while helping to advance research into men's diseases! 

View the trust certificate
For further information on the nature of the review controls, as well as the possibility of contacting the author of the review please consult our CGU.
No inducements have been provided for these reviews
Reviews are published and kept for a period of five years
Reviews can not be modified: If a customer wishes to modify their review then they can do so by contacting Verified Reviews directly to remove the existing review and publish an amended one
The reasons for deletion of reviews are available here.
5 /5
Based on 1 customer reviews